Dero Road, Ordot, Guam
(Across from the former Ordot Landfill)
Phone: 671-898-5661 / 671-685-5890
Hours of Operation:
Mon-Fri: 8AM-4PM, Sat: 9AM-3PM
17-3311 Corsair Rd Barridaga, Guam
Phone: 671-473-4374 ext. 200
Hours of Operation:
Mon-Fri: 8AM-5PM
Manhita Farms
150 Chalan Bada, Yigo, Guam
Phone: 671-898-5661
Hours of Operation:
Mon-Fri: 8AM-4PM
Compost
Added as a component of soil, compost releases nutrients to plants, prevents erosion, reduces compaction, and improves soil productivity. Compost has nutrients available from ingredients like food waste, manure, grass clippings and leaves. Used as a soil additive, compost increases moisture retention in sandy soils and lightens heavy clay soils.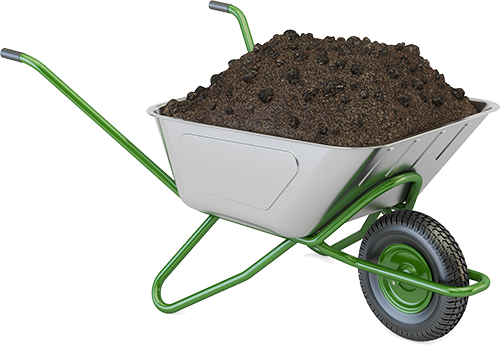 Weights for products will vary due to moisture content. Typically, mulch products weigh between 400-800 lbs. per cubic yard; Compost weighs between 1000 – 1600 lbs and soil blends weigh between 2200-2700 lbs. Pacific Topsoil & Compost will gladly load your personal truck with our product, but please double check your vehicle manufacture weight limits, we are not responsible for any damage done due to over weighting.
Available Compost Products
Unscreened compost has a coarser texture than our screened compost, but is just as effective at maximizing your gardening results and minimizing costs. We offer this option for those who have less need to keep up aesthetic appearances of their jobs.
Screened compost is free from materials larger than 3/8'. The compost screening process, though expensive and time-consuming, provides a final product that has a healthy un-clumped soil mixture that is highly effective and makes your garden and landscaping look even more beautiful.
This blend is perfect for making vegetable and flower gardens, raised garden boxes, and potted plants very happy. 50/50 mix is a blend of half topsoil and half compost. This will give you and your plants the best bang for the buck. When the compost is pre-blended with the topsoil it will release nutrients for your plants with each watering.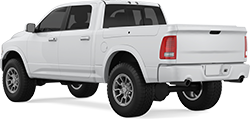 Features & Benefits
Compost reduces greenhouse gases

Composting organic materials that have been diverted from landfills reduces the emission of methane gases into the environment.

Compost improves soil quality

Composting is known to regenerate poor soil by encouraging the production of beneficial bacteria and fungi.